Community Blog ...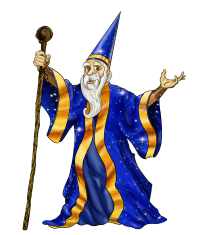 Early in the revival of ControlFreaks, the old Twiki content needed a new home because we were unable to use the old "controlfreaks.org" domain. Things were setup on the "cdc" subdomain of sjzoppi.com ([CDC Community] (sjzoppi.com)) and I converted the contents to a new underlying wiki system. At that same time, the ControlFreaks e-Mail Archives needed a home and an application had to be created to search / read those messages from the original list server. Those were located at the "cfarchive" subdomain (CF Mail Archives (sjzoppi.com)). We have been periodically updating those contents through the years to help keep the archive complete.
The time has come to migrate these subdomains away from sjzoppi.com to the domain you're now viewing (Retro1.Org), and further organize them under this new domain.
Other than the domain name and minor structural changes necessitated by this migration:
The underlying wiki system has not changed.

The underlying e-mail search / reading engine has not changed.

Existing authentication and authorization (usernames/passwords) did not change (the underlying access control system is shared across all subsites).
The move is now complete and the contents of those sections at cdc.sjzoppi.com, ibm.sjzoppi.com, and subsets of codex.sjzoppi.com have been placed into the new structure.
Please let me know if you have any questions and I look forward to getting things relocated as quickly as possible.
Thanks for your patience and support.
Regards, Steve
– Controlfreaks mailing list Controlfreaks@lists.h-net.org https://lists.h-net.org/mailman/listinfo/controlfreaks
blog_start.txt · Last modified: 2023/08/06 20:24 by Site Administrator
---